Get access to target markets and hit business growth goals
Bulk business search empowers enterprises, marketing and sales professionals with business data for successful outreach.
Contact and company search
Boost marketing and sales performance with hyper-focused contact info and company data. Are you looking for direct-dial phone numbers or business emails? OutlastedData got you covered. We provide essential prospecting details and company insights beyond the most accurate data for your business needs.
360° prospecting coverage
Understand all aspects of B2B prospects that matter for business growth. OutlastedData expands your search with verified contactable and company information, including position, industry and revenue growth. Enrich our database with custom audiences of ideal buyers from similar companies as you go.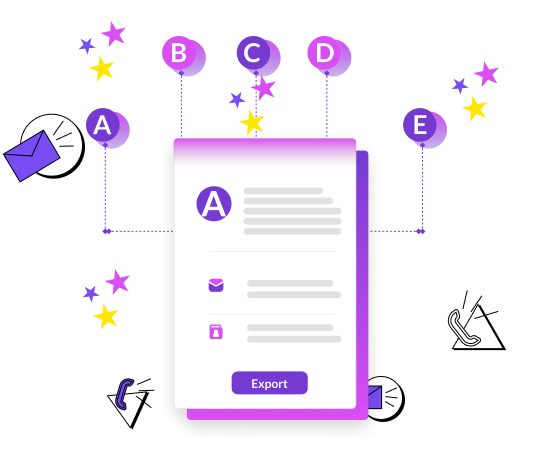 Discover optimal customers with advanced bulk business search. OutlastedData has the highest coverage of web, search engines and social profiles. Our data is segmented by AI technologies tailored for custom business needs. We help businesses all around the globe reach high-value decision-makers and increase ROI from additional market opportunities.
Find verified business data with OutlastedData by selecting a plan that fits your needs.