Identify Customers and Connect with Ideal Prospects
Pinpoint your profit goals and outlast your competition with verified business data for agencies and B2B companies.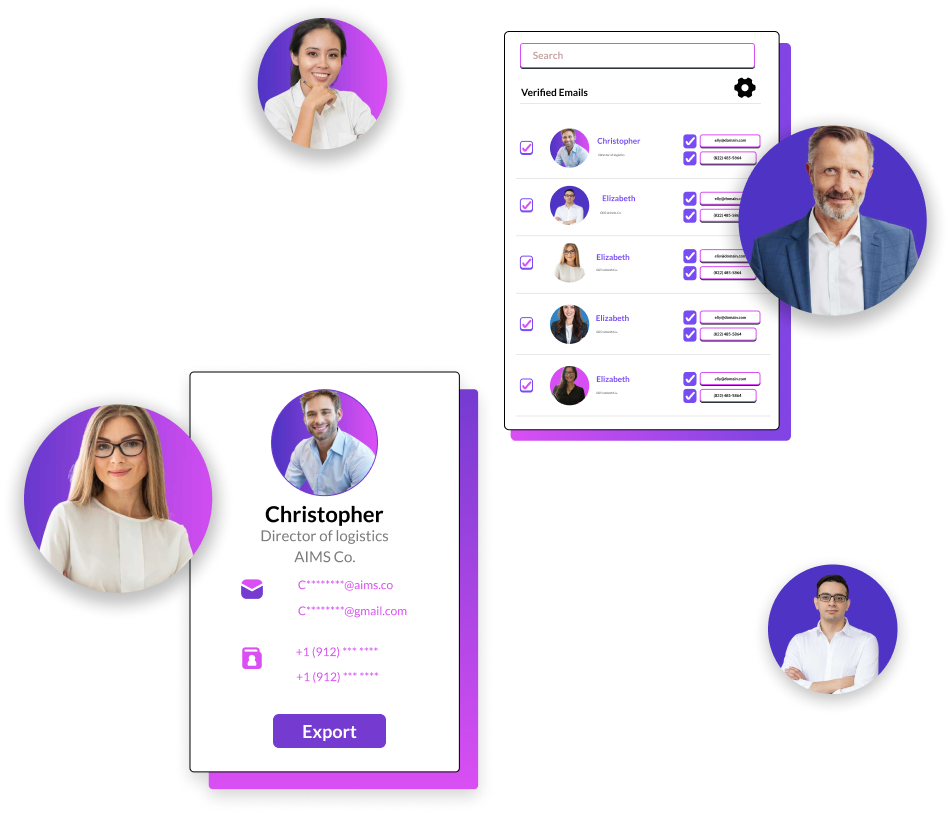 Trusted by over 150,000 business professionals
Scale your business with qualified leads
Hyper-focused business data
Uncover new markets, enhance opportunities from existing customer segments and reach decision-makers with the most accurate B2B data. It's time to tune your sales funnel and cut conversion times while getting qualified prospects in real-time.
Don't ever hesitate to initiate a cold call! Access to verified business data improves engagement and customer retention. Improve the conversion rates of email marketing and messaging campaigns.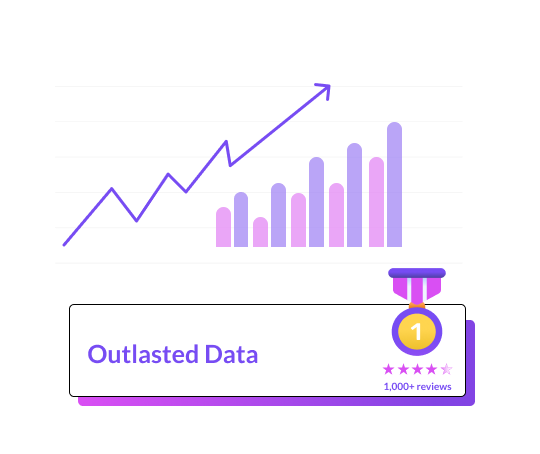 Discover personal data and quickly enrich your contact lists. Stay ahead of competitors by researching individual prospects or extracting contactable information from a bulk list of businesses. Our experts help businesses across the globe with data sets management and setup.
Fuel marketing performance
Empower your sales or marketing funnel with multi-channel integrations. Organize and manage contact lists within the platform and integrate prospect data with your favorite CRM or marketing automation platform. We build customized data plans based on your business needs.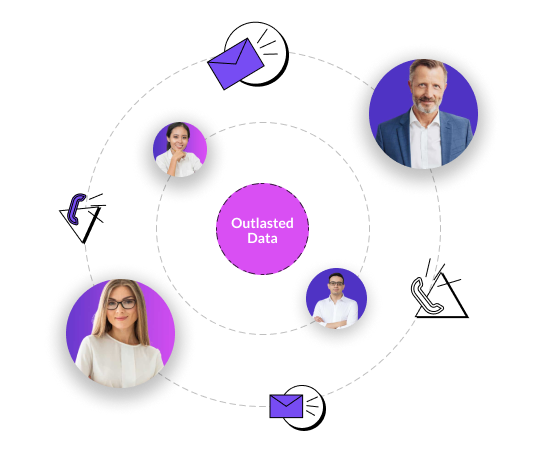 It's time to apply next-generation data services to your sales funnel!